July 27, 2017
Big Brother 19 Live Recap: Episode 15 – Live Eviction and HOH!
|
Tonight we will see one of the most epic evictions on Big Brother 19 and we will find out who will be evicted from the Big Brother house! Will it be Josh Martinez, trash talk extraordinaire, or Ramses Soto, the floater? Find out with my Big Brother 2017 spoilers right here!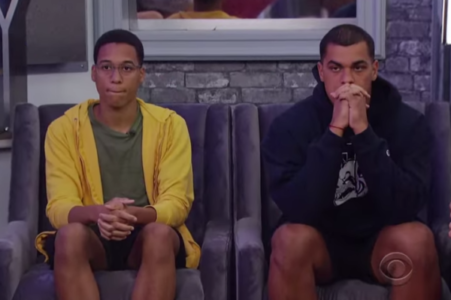 Not only will one of these two HGs go home tonight, but we will find out if Paul's plan at a blindside vote will work out. Or if Jessica, Cody and Ramses had enough time to rally enough vote to save Ramses! Keep refreshing this page to get all the up to the minute details on tonight's episode of Big Brother 19!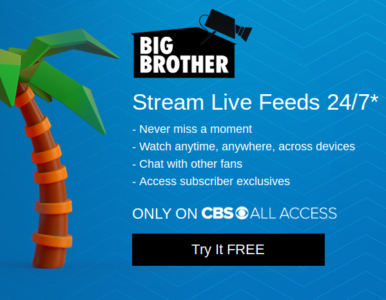 We start the episode off with Paul being really happy about having enough votes to get Ramses out. Josh is doing what Josh does best and is gloating in the DR. We then get to watch as Josh does his happy dance in the lounge, being a little too excited if you ask me.
We then get look at a conversation between Paul and Mark and Mark is basically handing Paul red flag after red flag. Paul goes back to tell Matt and Raven about his conversation with Mark. Telling him that there is a pair in the house that doesn't stir the pot and it's starting to piss him off. Basically calling them floaters. Paul is telling them that his guess is Mark was talking about them.
Cody is talking with Ramses and they are talking about votes and how Ramses feels about everyone in their house. He tells Cody that a couple of them seem a little sketchy. He is clearly nervous about this eviction. Julie tells us right before the commercial break that we will learn what the temptation curse is by the end of the night!
We then get a look at Kevin and Jessica talking in the yard and he asks her how she is doing. She tells him that she is having the best week ever, her boyfriend is back in the house, she won HOH and POV and he asks her if she won the DoT and she tells him she did. Later, he pulls her aside in the bathroom stall. Tells her that the little kid with the glasses is going. He tells her that they are both from Boston and pals and she is a strong player and he is going to need her.
She goes upstairs and is talking to Cody and tells him that they need to rally votes and get at least 5 so Jess could be the tie breaker. Everyone is telling them what they want to hear, but will they actually flip their vote back to get Josh out? We're going to find out right after the commercial break! Here come the votes!
Cody – Josh
Jason – Ramses
Alex – Ramses
Mark – Josh
Elena – Josh
Kevin – Ramses
Matt – Ramses
Raven – Ramses
Christmas – Ramses
Paul – Ramses
That's it, Ramses has been voted out of the house. Julie announces it in a way that made Josh really nervous though. She says, "by a vote of 7-3 Josh you are safe!" We still haven't heard what the curse is this week so stay tuned for that! For now, Ramses is talking with Julie after leaving the house.
After Ramses talk with Julie we go into the HOH comp called Inked and Evicted. Last night there were pictures of the evicted HGs and they were covered in tattoos. The HGs will be asked true of false questions and the final person standing will win.
After the first question, Elena was eliminated. After the second question, Mark, Alex, Cody, Kevin and Josh were eliminated. Everyone left got the third and forth question right. After the fifth question, Christmas and Jason are evicted. After the sixth question Matt and Raven are eliminated and Paul wins the HOH.
We are about to find out what the curse is for Jessica taking the temptation! Julie is going through the HGs and asks Paul how he feels about winning HOH, Josh about surviving the night and Jessica about the way the eviction went. Jessica says "I'm just glad that America gave me the final eviction and I can keep myself and Cody safe for a few weeks."
Julie says goodnight to the HGs and then tells us that the final curse is a competition and the loser of the comp will automatically be put on the block as a third nom! This will happen for the next three weeks!
Join us on Big Big Brother for all your Big Brother 2017 spoilers, news, recaps, previews, pictures and much more! Find us on Twitter and keep up with us on Facebook. Every sign up for the Live Feeds helps support this site to keep bringing you Big Brother 19 spoilers, news and gossip all season long. Want to see more from Tammie Slogeris? Follow her on Twitter and like her on Facebook to join in on the conversations!
Recent Posts on Big Big Brother:
136 Responses

to "Big Brother 19 Live Recap: Episode 15 – Live Eviction and HOH!"