July 11, 2017
Big Brother 19 Poll: Who is Your Favorite HG? – Week 2 (POLL)
|
It's that time of the week again where you get to tell me who your favorite HG is in the Big Brother 2017 house! A lot has happened in the last week on the show and the live feeds and I'm curious if this swayed any of you. Let me know in the poll below who your favorite HG is and come back for the results tomorrow!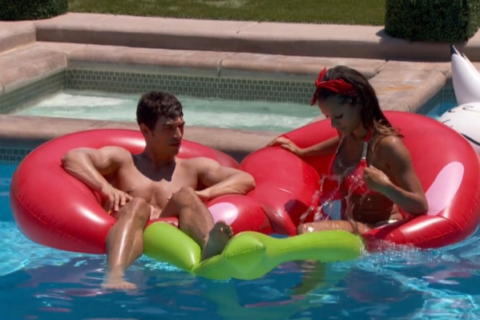 Last week we saw that Paul was top of the list with Kevin as a close second, but who will top the list this week? I'm not going to say I'd be surprised if Paul was on the top of the list again, but I guess we will see! Keep reading my Big Brother 2017 spoilers to find out what's been going on in the house!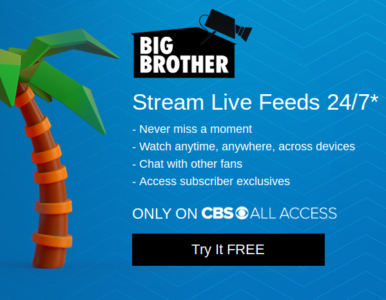 This week we have seen a lot of things go on in the house over the last week. The HOH Comp, the noms, the POV comp and the POV ceremony have all taken place in the house. There has been a lot of cam talking and even some set ups, most of them done by the same person. Based on everything you have seen this week on the show and the live feeds, let me know who is your favorite HG in the Big Brother 19 house in the poll below.
Big Big Brother
for all your
Big Brother
2017 spoilers, news, recaps, previews, pictures and much more! Find us on
Twitter
and keep up with us on
Facebook
. Every sign up for the
Live Feeds
helps support this site to keep bringing you
Big Brother 19
spoilers, news and gossip all season long. Want to see more from Tammie Slogeris? Follow her on
Twitter
and like her on
Facebook
to join in on the conversations!
Recent Posts on Big Big Brother:
12 Responses

to "Big Brother 19 Poll: Who is Your Favorite HG? – Week 2 (POLL)"