July 26, 2014
Big Brother 2014 Spoilers: Power of Veto Players – Week 5
|
The players for the Veto Competition on Big Brother 2014 always give us an idea of where the week could be headed and that is no different this week on Big Brother 16. The HGs have been pretty early with their picks of the target each week (usually determined the week before). This week has been a little different thanks to Zach as one of the initial HoHs. The Veto players have been picked and you can see them below in our Big Brother 2014 spoilers!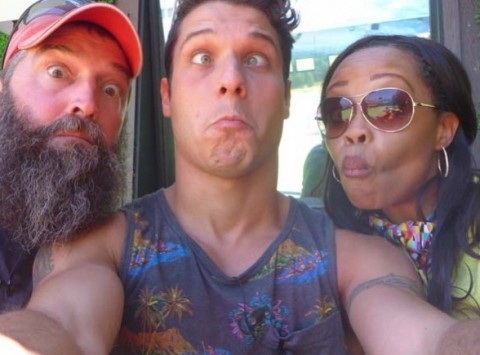 The players have been picked and here they are for the Power of Veto Competition for Week 5 on Big Brother 2014:
Try It Free! Subscribe now to the official BB16 Live Feeds
Frankie – HoH
Jocasta and Victoria – Week 4 nominees
Christine, Hayden and Donny – randomly selected to play
Amber – Host
What does this mean? We have to have Donny "Comp Beast" Thompson to take home the victory again and then throw off The Detonators! Amber may be hosting, but she might want to be playing in it and win some safety because she might be backdoored this week (and an official backdoor too)! We'll see as it all plays out, but it could be interesting to see who wins and what they do with it! We just want Donny to be safe!
We'll keep you posted as soon as the Veto Competition happens, which should be later today!
Join us on Big Big Brother for all your Big Brother 2014 spoilers, news, recaps, previews, pictures and much more! Find us on Twitter and keep up with us on Facebook. Don't forget Big Brother 16 live feeds for even more Big Brother fun, but uncensored! Every sign up helps support this site to keep bringing you Big Brother 16 spoilers, news and gossip all season long.
Recent Posts on Big Big Brother:
13 Responses

to "Big Brother 2014 Spoilers: Power of Veto Players – Week 5"