September 9, 2015
Big Brother 2015 Spoilers: Power Rankings – Week 11
|
1. John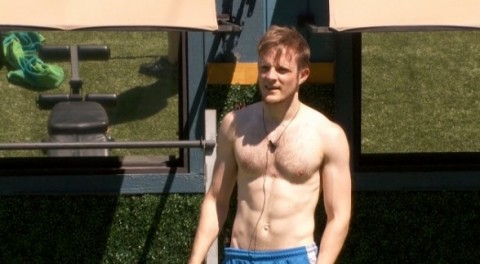 Oh, John! It has been a rollercoaster ride with you and I am currently on the way up the hill for a big high that is about to come. To be honest, I hope the way down that hill doesn't happen until after the Big Brother 17 finale! He won his way back into the house during the jury competition and has managed to keep himself off the block. He is overdue for a victory in the HOH comp and I think this next comp will be suited for him to win. This is his chance and I think he is going to cash-in on it!
So, how would you rank the Houseguests on Big Brother 17?
Join us tonight on Big Big Brother for our Big Brother 2015 Live Recap. Let's watch together and see who won Power of Veto on Big Brother 17 tonight! Find us on Twitter and keep up with us on Facebook. Don't forget Big Brother 17 live feeds for even more Big Brother fun, but uncensored! Every sign up helps support this site to keep bringing you Big Brother 2015 spoilers, news and gossip all season long.
Recent Posts on Big Big Brother:
10 Responses

to "Big Brother 2015 Spoilers: Power Rankings – Week 11"