June 30, 2017
Big Brother 2017 Spoilers: Power of Veto Winner – Week 1
|
Today we got a lot of information from the Big Brother 19 live feeds. We had a HG self-evict, the POV players named, the winner of the Pendant of Protection was revealed and now we have a winner for the first POV! Who is ready to find out who won the first POV comp on Big Brother 2017?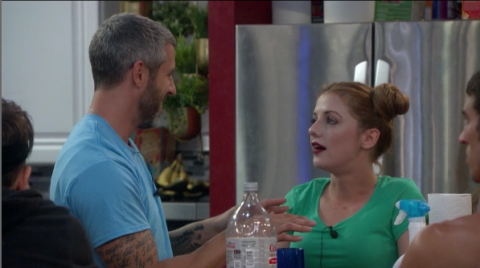 What an interesting season of Big Brother 19 thus far. With the HG leaving, we also had a change in noms and now they are fighting for safety. I'm curious to see who Cody will put up as a re-nom if one of the current noms gets saved by the POV on Big Brother 2017. Keep reading my Big Brother 2017 spoilers to find out who won!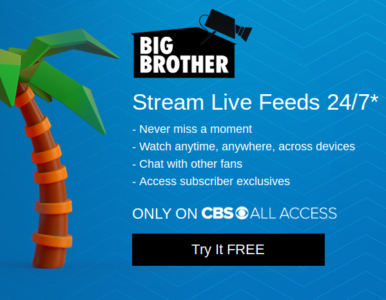 The winner of the POV is Alex! So, that leads me to the next question. Who do you think Cody will re-nom in her place? Jessica is pissed right now because it sounds like Cody may have given up which allowed Alex to win. Jessica thinks that he wanted her to win so that she could take herself off the block.
What do you think will happen? Looks like Cody plans on renoming Jason. Him and his alliance will be voting Jason out and keeping Jillian around one more week. He seems to be the only one there is chatter about. Let me know what you think in the comments below!
Join us on Big Big Brother for all your Big Brother 2017 spoilers, news, recaps, previews, pictures and much more! Find us on Twitter and keep up with us on Facebook. Every sign up for the Live Feeds helps support this site to keep bringing you Big Brother 19 spoilers, news and gossip all season long. Want to see more from Tammie Slogeris? Follow her on Twitter and like her on Facebook to join in on the conversations!
Recent Posts on Big Big Brother:
75 Responses

to "Big Brother 2017 Spoilers: Power of Veto Winner – Week 1"