September 28, 2016
Big Brother Over The Top: More Details About the Format Changes
|
As we edge closer to the Big Brother Over the Top premiere, Executive Producers Allison Grodner and Rich Meehan spoke to Yahoo and the Hollywood Reporter to tease a few BBOTT details.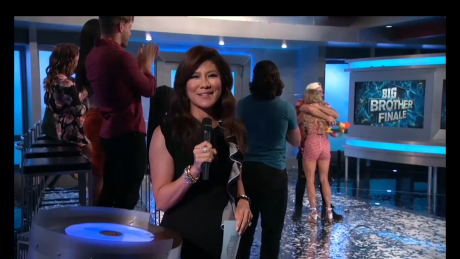 They revealed their favorites (shocker Alex Willett and Shane Chapman), some new changes to Big Brother Over the Top, and their hope for the future of the online series. Read below to see some of the new details about revealed about Big Brother Over The Top.
America will help determine the BBOTT winner, have a say in
nominationsS, and evictions. Hopefully America doesn't have complete control of nominations and evictions, because then winning Head of Household becomes virtually useless.
The Head of Household will host competitions. This seems to support the theory that the fans have most of the control, so the Head of Household won't have to worry too much about nominations, Veto, etc?
The Big Brother Over the Top game lasts for 65 days. We knew it would be 10 weeks but not exactly how CBS would calculate that. The Yahoo interview gave a specific timeframe. This should put the Big Brother Over the Top finale on December 1, but since that's a Thursday, it might happen on Nov 30th instead.
Big Brother Over The Top won't have Zingbot, OTEV, and jury house.
Fans will have control but not completely over anything (this seems to suggest they may have influence on nominations and evictions, but not vote to evict.
Alex and Morgan Willett play as separate houseguests, so they have the option to reveal their relationship or not.
Houseguests move in live on Wednesday night (tonight). So we'll be seeing the players move in and play from day 1, something we never see on the Summer version..
They'll be a mandatory time to wake up. So don't worry about tuning into the live feeds at noon and seeing people still sleeping
If the show does well, it'll become a regular fall show
Join us on Big Big Brother for all your Big Brother 2016 spoilers, news, recaps, previews, pictures and much more! Find us on Twitter and keep up with us on Facebook. Don't forget Big Brother 18 live feeds for even more Big Brother fun, but uncensored! Every sign up helps support this site to keep bringing you Big Brother 2016 spoilers, news and gossip all season long.
Recent Posts on Big Big Brother:
6 Responses

to "Big Brother Over The Top: More Details About the Format Changes"