July 17, 2014
Big Brother 2014 Spoilers: Who Goes Home Tonight? Week 3 Poll
|
One thing is certain for Big Brother 2014: the Week 3 nominees both need to workout a little bit more! I mean, they look terrible in their photos below don't they? Anyways, we have the final nominees for Week 3 on Big Brother 16 and while it seems like this could have been an intense battle to the live eviction show tonight, the HouseGuests have been content with their votes and no big shocker should happen tonight! Either way, give us your thoughts on the eviction tonight below in our Big Brother 2014 spoilers!
>>>Click here for the results on Big Brother 16 tonight!!!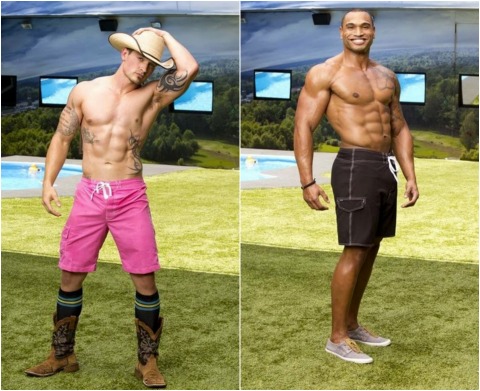 The Big Brother 2014 spoilers have given us plenty of details on what has been going on in the Big Brother 2014 house, but even that does not clear things up! We have seen crazier things happen in the Big Brother house, so even though it looks like Devin is going home tonight, it might always go in a different direction tonight!
Try It Free! Subscribe now to the official BB16 Live Feeds
We do know that it is down to Devin and Caleb for Week 3 and one of them will be going home tonight. While Caleb volunteered to go on the block to save his Queen, he may be regretting that now after she was not impressed by his actions. How could she not want to marry him??? Devin may be regretting all his actions the first two weeks and wish he played like he did in Week 3 and he may still be in the house for Week 4!
So, who do you think is going home tonight on Big Brother 16? Vote in our Big Brother 2014 poll here:
Join us tonight on Big Big Brother for our Big Brother 2014 Live Recap. Let's watch together and see who was evicted on Big Brother 16 tonight! Find us on Twitter and keep up with us on Facebook. Don't forget Big Brother 16 live feeds for even more Big Brother fun, but uncensored! Every sign up helps support this site to keep bringing you Big Brother 2014 spoilers, news and gossip all season long.
Recent Posts on Big Big Brother:
67 Responses

to "Big Brother 2014 Spoilers: Who Goes Home Tonight? Week 3 Poll"