July 2, 2017
Big Brother 19 Preview: Episode 3 – Den of Temptation
|
Tonight on Big Brother 2017 we will get some additional information about what lead to one of the HGs self-evicting and they will also reveal who won the Den of Temptation. We all know who won the Pendant of Protection on Big Brother 19, but we don't know what lead to the self-eviction.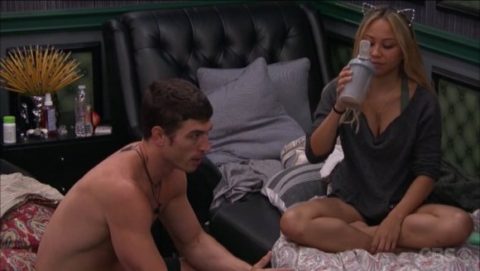 We know that there was some kind of argument and we know that there were some allegations that lead to the self-eviction on Big Brother 19 thanks to the live feeds. There has been a statement from that HG made so we know the reason. What we don't really have a clear picture of are the events that lead to the decision. Make sure you come back to find out tonight with my Big Brother 19 live recap!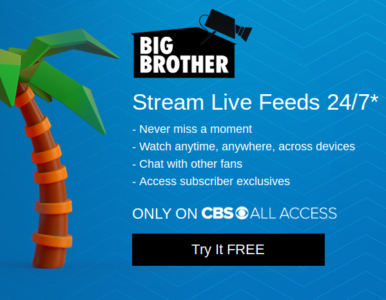 Tonight we will find out what exactly lead to Megan's departure on Big Brother 2017. We have heard everyone's side of things on the live feeds, but haven't really been able to put together the whole picture. We will also see what lead to Cody putting Alex up for the renom after Megan left the show.
Tonight we will also get the official announcement that Paul has won the Pendant of Protection. You are not going to want to miss this episode of Big Brother 19 so make sure you come back tonight and follow along with my Big Brother 19 live recap right here! I can't wait to see what happens tonight on Big Brother 2017!
Join us on Big Big Brother for all your Big Brother 2017 spoilers, news, recaps, previews, pictures and much more! Find us on Twitter and keep up with us on Facebook. Every sign up for the Live Feeds helps support this site to keep bringing you Big Brother 19 spoilers, news and gossip all season long. Want to see more from Tammie Slogeris? Follow her on Twitter and like her on Facebook to join in on the conversations!
Recent Posts on Big Big Brother:
30 Responses

to "Big Brother 19 Preview: Episode 3 – Den of Temptation"