November 15, 2016
Big Brother Over the Top Spoilers: Week 7 Power of Veto Ceremony Results
|
Danielle Lickey's Big Brother Over the Top game life may be in danger. Last week, Danielle and Jason Roy developed a plan to lie about a final five deal to Shelby Stockton, Morgan Willett, and Alex Willett. It was to provide 'good' Big Brother Over the Top feeds.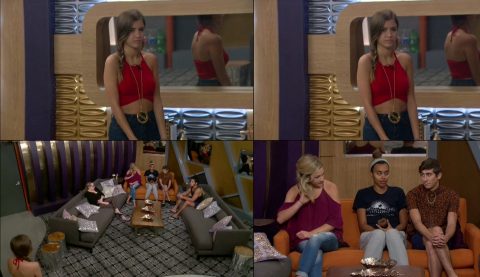 Their actions has lead to the demise of Danielle. Originally, Shelby and Morgan wanted Justin Duncan out the Big Brother Over the Top house first. They saw him as the most dangerous player in the game. To the Big Brother Over the Top houseguests, he seems to be one of the most popular players. Therefore, they needed him out the game to improve their chances of winning it.
During the double eviction, Danielle made it appear to Morgan and Shelby that she wanted Justin out of the game over Whitney Hogg. However, once she talked to Kryssie Ridolfi and Jason, she decided to evict Whitney.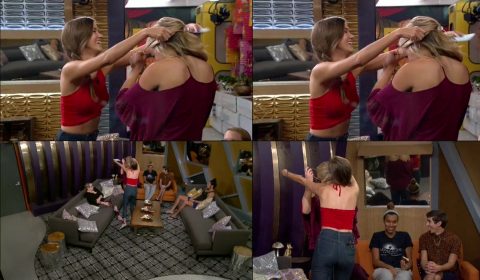 This further proved that the final two Ball Smashers could not trust Danielle or Jason. After Shelby won the HOH competition, Jason and Danielle made attempts to resolve their issues and make a new deal.
However, Shelby wasn't going to be made a fool of for the third time. Instead, she worked to get Justin and Kryssie on board for a new final four deal.
After America nominated Morgan for eviction, it seemed like Shelby's HOH win could all be for nothing, yet again. However, she secured the power of veto. This allowed her to take Morgan off the block during this week's live power of veto ceremony.
Tomorrow, either Danielle or Jason leaves the Big Brother Over the Top house.
Join us on Big Big Brother for all your Big Brother Over the Top spoilers, news, recaps, previews, pictures and much more! Find us on Twitter and keep up with us on Facebook. Don't forget Big Brother Over the Top live feeds for even more Big Brother fun, but uncensored! Every sign up helps support this site to keep bringing you Big Brother 2016 spoilers, news and gossip all season long.
Recent Posts on Big Big Brother:
5 Responses

to "Big Brother Over the Top Spoilers: Week 7 Power of Veto Ceremony Results"